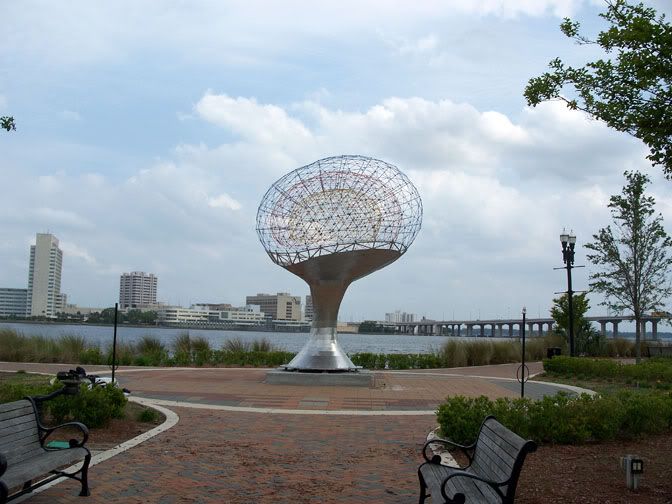 "Showing the Way" is a steel sculpture designed by Brower Hatcher, fabricated and assembled at
Mid Ocean Studio
by Wright Deter and myself, and installed in Jacksonville, FL by the three of us.
The piece is a representation of an oak tree, meant to symbolize the devotion and service of Tillie Fowler, a Florida legislator whose civic service as a Jacksonville city council president and later as a Florida state congresswoman inspired the people of Jacksonville to commission this work.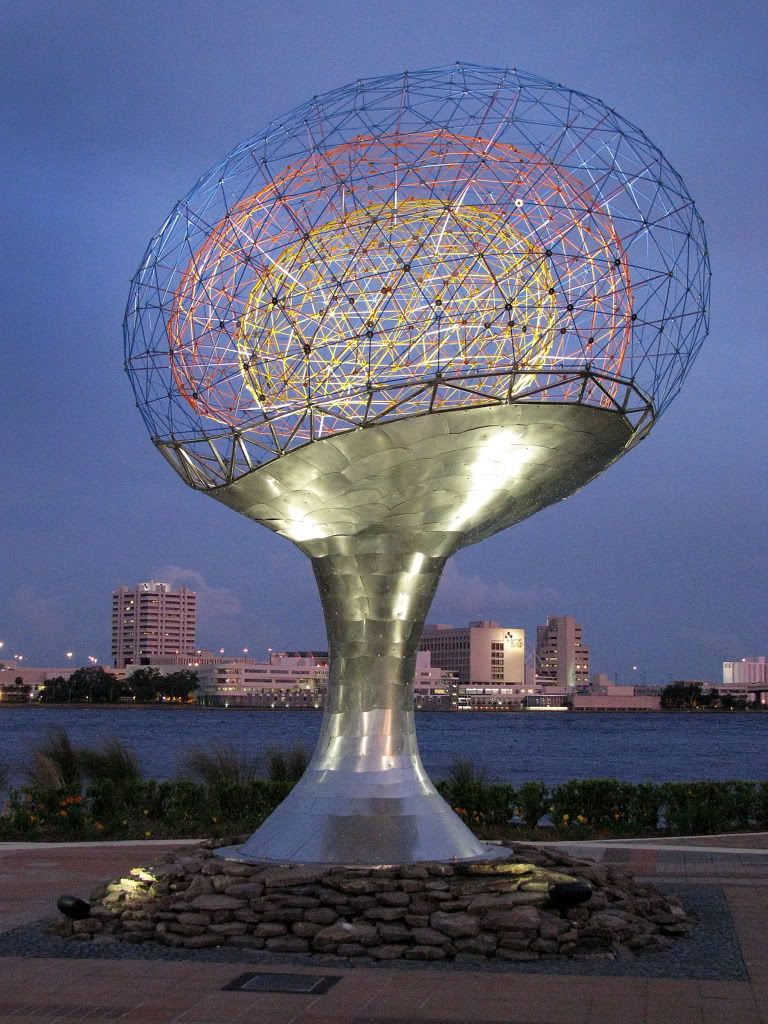 I have to mention that the Jacksonville Cultural Council quite an impressive organization. Its not easy for civic bodies to reach a working consensus in matters of the arts. It was obvious that a lot of sweat, and a lot of heart, went into making this Art happen. Sandy Silverstein, our liaison during the installation was devoted to the cause from beginning to end in every way imaginable. The setting (including landscaping and hardscaping) was beautifully managed, and the public reaction to the work was overwhelmingly positive as well. This isn't always the case in public art.
Here are some shots from the installation.